Year-Round Weekly Pool Cleaning
Full-service pool cleaning
This will come as no surprise to you, but here in Florida, it can get hot. We live in a place where inground swimming pools can be used virtually all year long. As wonderful as that is, it also means that your pool will require more regular cleaning and maintenance in order to keep it looking its best. Contact Always Clear Pool Cleaning today for year-round pool services in Cocoa Beach, Port St. John, Merritt Island, Port Canaveral, Rockledge, Satellite Beach, Sharpes, Patrick AFB, Melbourne, and the surrounding areas!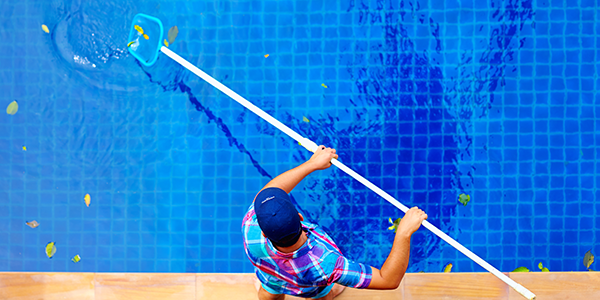 Benefits Of Regular Pool Cleaning
Use your inground swimming pool all year long
Ensure that your pool is running efficiently
Stay on top of pool maintenance
Catch minor pool repairs & find the best solution
Avoid major pool problems (green pools & black pools)
Keep your friends & family safe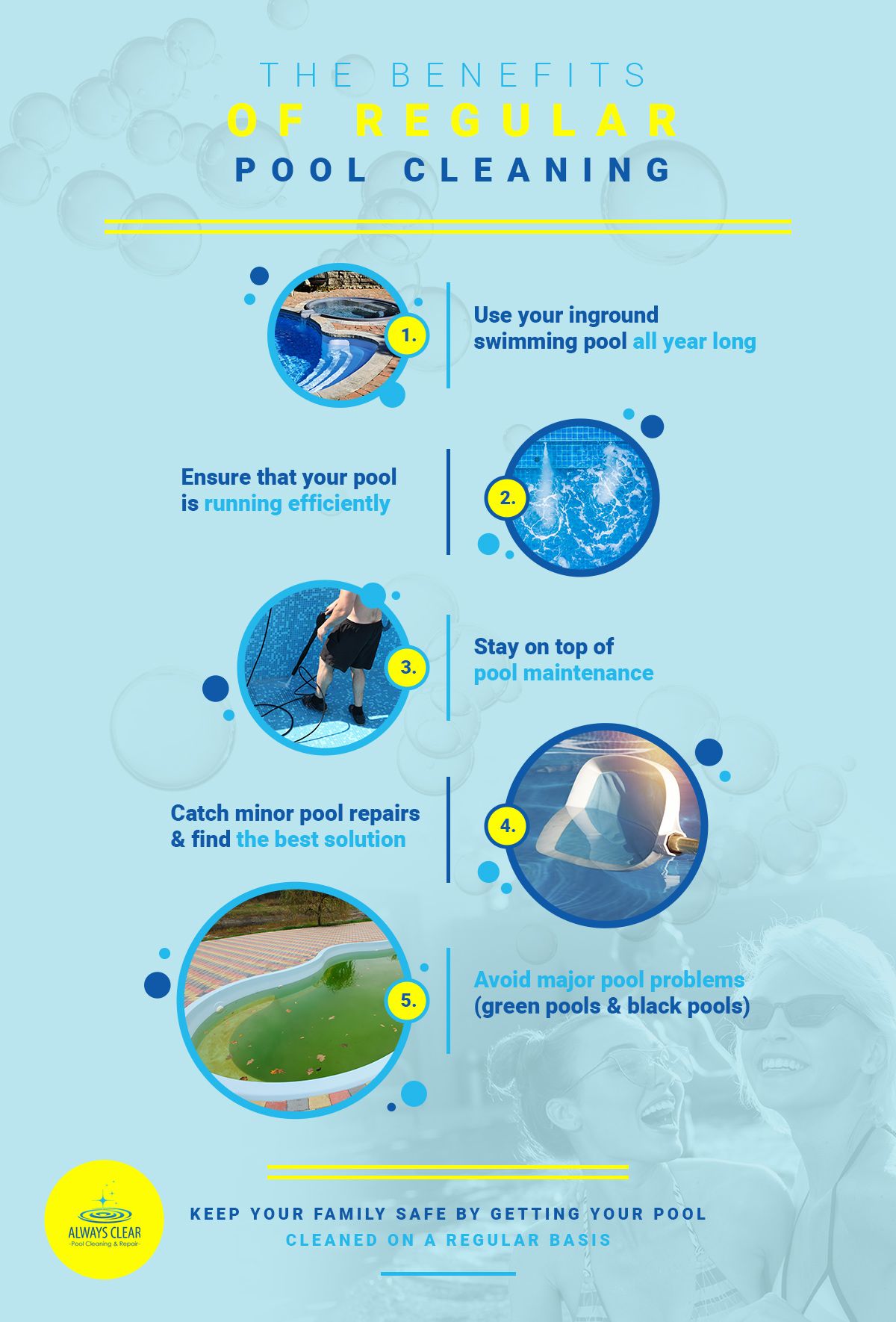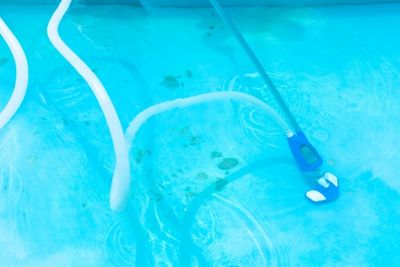 Weekly Pool Cleaning & Pool Maintenance
The smart move is to partner with a pool service company that has the experience to handle pool cleaning, pool maintenance, and pool repairs properly, as well as the integrity to do it all with honesty and good cheer. At Always Clear Pool Cleaning, that's what we do. Our quality pool maintenance services are designed to be affordable, reliable, and professional, and we'll gladly perform professional pool cleaning on a weekly basis. With more than 26 years of experience cleaning residential pools, our team excels at ensuring mechanical components like your pump is functioning properly, as well as preventing the growth of algae.
Our local pool cleaners provide services for pools of all shapes and sizes. If we come across a problem with your inground pool, we can resolve it on the spot in order to prevent unnecessary delays. For more information about our pool services or to schedule an appointment with our Viera pool cleaning company, contact us online or give us a call today.