Black pool cleaning
If you have a swimming pool, sooner or later things are going to happen. It might be something minor, such as branches and leaves being blown in during a storm, or it could be something a little scarier, such as the blue of your water transforming into an algae-colored green. If you have black pool algae, that's serious! Don't hesitate to reach out to our expert pool technicians in Cocoa Beach, Port St. John, Merritt Island, Port Canaveral, Rockledge, Satellite Beach, Sharpes, Patrick AFB, Melbourne, and the surrounding areas to have your black pool looked at as soon as possible.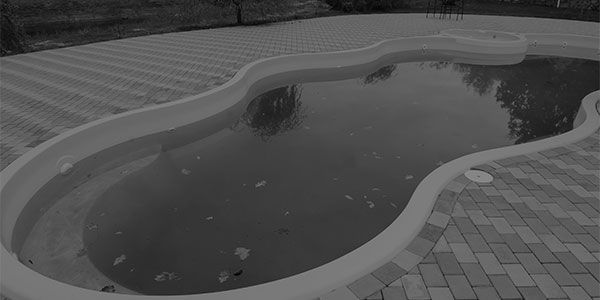 DANGERS OF BLACK POOL WATER
Harmful bacteria growth
Skin infections
Eye infections
Bacterial infections (E Coli)
Physical injuries due to slipping
Severe structural damage to your pool

Our Black Pool Algae Cleaning Process
This kind of situation is known as a black pool, and there are two common ways it can happen. The first is if a hurricane pushes river or ocean water into your pool. The second is if, over a long period of time, debris has collected and the pool equipment hasn't been functional enough to properly clean it out. In the second scenario, leaves and other debris rot and cause the net or pool filter to become completely clogged. Are you dealing with black pool algae? If so, our experienced swimming pool cleaners at Always Clear Pool Cleaning can help.
One method for cleaning black pools is to use a specially rigged pump to vacuum all the debris out of the pool. If that's not possible, we can drain the pool, remove the debris, power wash the sides and bottom, then refill the water and balance the chemicals. For more information about black pool water or to schedule an appointment with our inground pool cleaners in Viera, contact us today!