Pool Automation
Take Your Swimming Pool to the Next Level
Spend Less Time Maintaining Your Pool and More Time Enjoying It!
Maintaining your swimming pool is easier than ever before thanks to pool automation technology! Pool automation technology works by connecting your various pool equipment to a centralized, Internet-enabled "smart" device, such as your phone or tablet.This allows you to monitor and control nearly every aspect of your swimming pool with the touch of a button or a simple voice command. As long as you are connected to wifi, you can do this from wherever you are in the world, whether that's your living room or a vacation overseas. Should you lose Internet connection, as long as you're at home you will still be able to control your pool's system from a centralized control pad. It's that easy!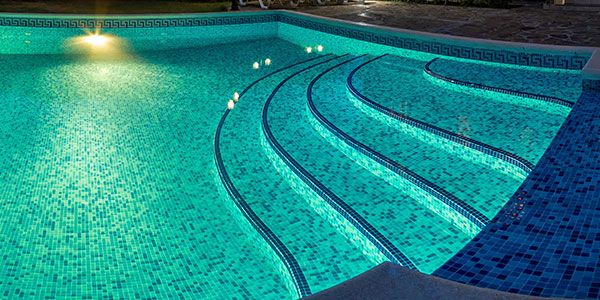 What Parts Of My Pool Can I Automate?
Pool pumps
Pool lighting
Temperature
Chlorinators
Chemical filtration
Filter cleaning
Water features, such as jets, fountains, or waterfalls
Make Your Pool Smarter
Pool automation technology allows you to control and maintain your swimming pool from the comfort of your own home. Say goodbye to having to understand hydraulics and plumbing and get ready to sit back and relax as the stress of pool ownership melts away!
With pool automation technology, you can schedule many essential pool operations, such as:
Pool pumps: Our automation experts can help you seamlessly integrate your current pool pump with your smart device to effortlessly control the flow of water in your pool.
Pool lighting: Control the ambience of your swimming pool anytime, anywhere. Adjust the color and intensity of your lighting for certain times of day, or dazzle your guests with pre-programmed light shows.
Temperature: We can help you connect your existing pool heater to an automation system so you can control your pool's temperature from anywhere. Heat up your pool on your way home from work so that it's ready to jump into when you get home!
Chlorinators: Take your chlorination system to the next level by monitoring and adjusting your output remotely.
Chemical filtration: Forget the time-consuming, expensive, and dangerous process of storing, monitoring, and adjusting chemicals in your pool. Automated chemical filtration systems will monitor and adjust pH and sanitizing levels for you. Programmable chemical feed cycles and mix times will save you valuable time and money and give you peace of mind that your pool is safe to enjoy.
Filter cleaning: Back-flush your filters automatically, on a schedule, every week.
Water features: Control features such as laminar jets, fountains, waterfalls, and more with ease.
We Are Your Pool Automation Experts In Central Brevard County
At Always Clear Pool Cleaning & Repair, we have experience with many different types of pool automation systems and can help you find a system that will work seamlessly with your current pool equipment. Whether you're looking to install a new pool automation system, upgrade the one you already have, or need an emergency automation repair or replacement, our pool professionals can help!
Contact us today to schedule a FREE consultation on your pool automation services. We provide pool automation services throughout Central Brevard County, including in Cocoa Beach, Port St. John, Merritt Island, Cape Canaveral, Rockledge, Satellite Beach, Sharpes, Patrick AFB, and Viera.