Pool Equipment Repairs & Upgrades
Pool Repairs!
Sometimes, things with your pool are going to go wrong. What you don't want is a pool repair company that tells you they can handle your much-needed pool repairs and pool maintenance sometime in the next 10 days. If you have an urgent pool equipment repair, need a pool equipment replacement, or want an update to a salt system or automation, Always Clear Pool Cleaning & Repair in Central Brevard County can help.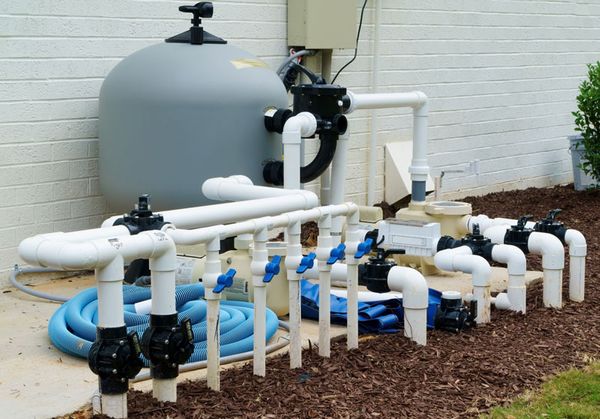 TYPES OF POOL EQUIPMENT, REPAIRS, REPLACEMENTS, AND UPGRADES THAT WE OFFER
Pool light repairs or upgrades
Pool pump repairs, replacements, or upgradess
Pool filter repairs, replacements, or upgrades
Pool heater replacements or upgrades to gas or heat pumps
Pool automation system installations or replacements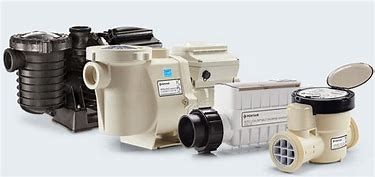 About Our Pool Repair Services
Instead of hiring just any pool company or attempting to perform pool repairs yourself, reach out to our friendly swimming pool professionals at Always Clear Pool Cleaning. Founded in 2008, our team has
provided comprehensive swimming pool repair guidance for clients throughout Central Brevard County. With more than 26 years of pool repair experience, we have seen virtually every kind of issue in swimming pools of all shapes and sizes. If your pool pump is not working, you want to switch to a salt water pool system, or something doesn't seem right with your pool, our team will arrive promptly and come prepared to do the work right the first time.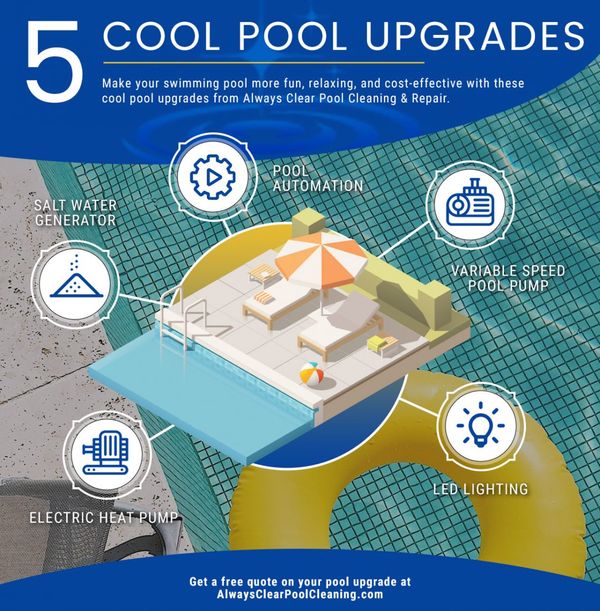 After we've resolved the issue, our skilled technicians will check the other components of your swimming pool and make sure everything is functioning the way it needs to. Whatever the problem is, we'll handle it at a price that's fair and competitive, and we will only replace what is needed like we would do on our own pool. For more information about pool repairs or to schedule an appointment, contact us today! We provide pool repairs in Cocoa Beach, Port St. John, Merritt Island, Cape Canaveral, Rockledge, Satellite Beach, Sharpes, Patrick AFB, and Viera.